Confession...
I actually typed this up yesterday morning, but because I already posted about my color activities, I decided to save this post until today. AND...because it's already done, all I had to do was publish it this morning before I left for school!
So, I'm joining in on the fun of Farley's September Currently!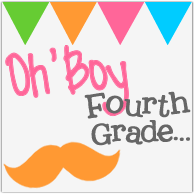 I don't know if I really have to explain too much, but here it goes....
Pirates of the Carribbean was on TBS and I couldn't help but wish there was a G-Rated Pirates movie made by Disney (that wasn't animated). Jake and the Neverland Pirates is too young for us but I think they would like Peter Pan...but remember Blackbeard's Ghost? I wonder if that's still available somewhere??
I'm loving my extra day off this week! A full week of school for the first week can be a bit of a shock to our systems...especially with the heat and humidity. Several grade levels in our district have staggered starts which would really help, but whenever we ask for First Grade to have a staggered start, we're denied. It would be so much easier to get all of those assessments done if I only worried about 6 or so kiddos a day!
We're doing "After Hours Social Hour" this year for our families. We're inviting our families into our classrooms just once a month to showcase the learning that's happening. Our first one has a Superhero theme so I'm reading some books and trying to sketch out some ideas. (Is Super Hero one or two words? Every time I type it, I think differently.)
Due to this...I am wanting some superpowers (again...a compound word?) to help me get everything done...or maybe just the power to clone myself to be in more than one place at a time.
I'm needing this humid weather to depart for good! I'm really tired of feeling the drips of sweat down my back and trying not to stick to my new kiddos when they come in for a hug!
Things I would love to accomplish this month...
I need to get myself back to where/what I was before summer. I'm feeling funky...and I know what I need to do to fix it...I'm just lacking that motivation.

I need to start running again...we've been walking, but I think I've secretly been craving my early morning runs with my

sister...although she's always ahead of me. And...it's not pretty at. all. I'm definitely not the one that jumps out of bed @ 5:30 to go and run. I have to sometimes talk myself through those three miles..."Okay Jenn, go to the next stop sign, okay, the next light post, the next mailbox, the next driveway, one more step..." but when I'm done I do feel kind of proud of myself and my head is always more in "the game".

I'm feeling a little uncertain about everything lately...I'm needing to pick myself up and really be an advocate for my students...and myself.
Ready to bring on this 4 day week?