Thanks to Amy at Teaching is Sweet!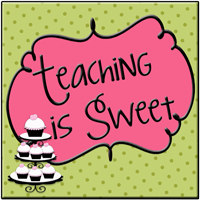 Click here to check her out!
I was in search of bulk crayons and was having a hard time finding the colors I needed to refill my crayon organizer...
She advised me to check out CrayolaStore.com and search for "custom boxes". From there, I was able to select the colors I needed and built some custom boxes.
Each custom box was $10.99 and I ended up creating 3 boxes. Then, on a whim, I was like, "I wonder if there are any promotional codes out there for Crayola products," and I found one! If you enter
crayola20
at checkout, you receive a 20% discount! Problem solved!
YIPPEE!